ADAAA Services
Symetra's ADAAA Services can easily be added to a Symetra absence management program. They can help maximize workplace productivity while providing guidance on complying with current ADAAA regulations.
Benefits of ADAAA Services:
ADAAA leave specialists will lead the interactive process with the employee and employer, including requesting necessary medical documentation to support the ADAAA claim.
Symetra will review all job accommodation requests to ensure the employee's functional capacities, restrictions and limitations are supported based on the information received from the medical provider.
ADAAA leave specialists will provide accurate tracking and administration of ADAAA-approved accommodations concurrent with any other products or leave laws, including group disability and FMLA.
Symetra will conduct a 30-day review of the claim and reach out to the employee and the ADAAA contact to investigate the continued need for the accommodation and the employer's ability to accommodate.
Symetra's fully integrated cloud-based system allows us to have a holistic view of the employee's claim at all stages, from the start of the disability claim to the end of the leave.
ADAAA Services program includes:
Workplace accommodation Helps determine whether an ADAAA accommodation is required and assists with implementing approved requests.
Return to work Assists employees currently on leave—including FMLA-related leave—with their return to work. ADAAA leave specialists will proactively facilitate this process utilizing existing claim information and will provide guidance, as needed.
Time away When employees have exhausted their job-protected leave but still need additional leave time, ADAAA leave specialists will proactively reach out to the ADAAA contact to advise them that there are employees who are approaching their maximum leave allotment and will provide guidance, as needed.
Learn more about the ADAAA Services Program.
Group disability income insurance policies are insured by, and absence management provided by, Symetra Life Insurance Company, 777 108th Avenue NE, Suite 1200, Bellevue, WA 98004, and are not available in any U.S. territory. Our New York subsidiary insures products for New York policyholders.
Coverage may be subject to exclusions, limitations, reductions and termination of benefit provisions.
Travel Assistance is provided by EuropAssistance and ID Theft Resolution and Beneficiary Companion programs are provided by Generali Global Assistance. EAP and HealthChampion® are provided by ComPsych® Corporation. Value-add programs, EAP and HealthChampion may not be available in all states. EuropAssistance, Generali Global Assistance and ComPsych Corporation are not affiliated with Symetra Life Insurance Company or any of its affiliates.
1 Underwriting and package requirements may apply.
SALES & SUPPORT
To learn more, contact your
Symetra representative.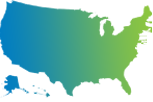 Forms
Marketing Materials
Select the MARKETING MATERIALS tab below to find product brochures, sales ideas and enrollment materials.