Select Benefits
Adaptable coverage for today's health care environment
In today's evolving health care marketplace, companies are challenged to find new ways to manage costs while providing valuable benefits to employees and their families. Whether they're closing coverage gaps alongside a high-deductible plan or protecting workers from the financial impact of an accident, we offer a wide array of benefit products to meet your clients' needs.


What kind of coverage does your group need?


Administration from a team you can depend on
Implementation, billing, claims processing and benefit payments are all handled by our in-house customer service team at Symetra. They're available to help employees understand and use their coverage, and their commitment to excellence is consistently recognized by our customers.

Select Benefits policies are insured by Symetra Life Insurance Company, 777 108th Avenue NE, Suite 1200, Bellevue, WA 98004, and are not available in all U.S. states or any U.S. territory.
Select Benefits insurance policies are designed to provide benefits at a preselected, fixed dollar amount. They are not a replacement for a major medical policy or other comprehensive coverage and do not satisfy the minimum essential coverage requirements of the Affordable Care Act. Coverage may be subject to exclusions, limitations, reductions and termination of benefit provisions. For costs and complete details of the coverage, contact your Symetra representative.
Sales & Support
To learn more, contact your
Symetra representative.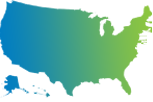 Select the MARKETING MATERIALS tab below to find product brochures, sales ideas and enrollment materials.
Forms
Marketing Materials