Sales & Support
To learn more, visit our interactive sales map and click on the state to see the contact information your local Symetra representative.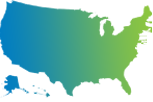 Benefits Videos
Benefits Blog
Learn more about our products, share your ideas and find out what's new.
Select the MARKETING MATERIALS tab below to find product brochures, sales ideas and enrollment materials.
Forms
Marketing Materials