Group Supplemental Health Insurance
Financial protection from unexpected medical costs
An accidental injury, critical illness or hospitalization can throw a wrench into any employee's financial plan. Even with a major medical plan, out-of-pocket costs from deductibles, copays or coinsurance can create challenges.
A well-rounded benefits plan can include coverage for these kinds of unexpected costs. With Symetra group supplemental health insurance products, you can offer clients valuable coverage that helps them attract and retain a quality workforce at little to no employer cost.
Whether your clients are looking to protect workers and their families from the financial impact of an accident, critical illness or hospitalization, we can help.
Our commitment to service
Streamlined processes for seamless implementation
Your client's implementation manager is 100% committed to a successful carrier transition, and will coordinate with your client and their account manager to ensure the best possible experience.
Dedicated account management
Your clients' dedicated account managers always strive to deliver customized and consultative service and innovative solutions.
24/7 policy administration access via Group Online (GO)
You and your clients will have 24/7 access to our Group Online (GO) portal for help with a variety of administrative tasks.
Quick and easy claim submissions via My Group Online (MyGO)
Employees can use their own online portal for initiating claims, downloading important forms, setting up direct deposit and more.
Fully integrated claims management
Our in-house customer service team ensures that employees receive fast, expert service throughout the claims process.
Enrollment communication support
We offer your clients a wide array of customizable resources to engage their employees and create successful enrollments.
Select Benefits policies are insured by Symetra Life Insurance Company, 777 108th Avenue NE, Suite 1200, Bellevue, WA 98004, and are not available in all U.S. states or any U.S. territory.
Select Benefits insurance policies are designed to provide benefits at a preselected, fixed dollar amount. They are not a replacement for a major medical policy or other comprehensive coverage and do not satisfy the minimum essential coverage requirements of the Affordable Care Act. Coverage may be subject to exclusions, limitations, reductions and termination of benefit provisions. For costs and complete details of the coverage, contact your Symetra representative.
Sales & Support
To learn more, visit our interactive sales map and click on the state to see the contact information your local Symetra representative.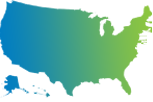 Select the MARKETING MATERIALS tab below to find product brochures, sales ideas and enrollment materials.
Forms
Marketing Materials