MEDICAL STOP LOSS
When it comes to medical stop loss coverage, Symetra delivers flexibility and options most carriers can't match.
We have a well-deserved reputation for writing clear, user-friendly policies designed to eliminate gaps between what the plan covers and what is eligible for reimbursement. Our best-in-class policy mirrors the plan document without internal limits or definitions that may conflict with the plan language, ensuring your client's plan works as intended.
No new or increased lasers at renewal.
Renewals are guaranteed regardless of experience.
Specific Advance Funding is offered as a standard provision on all policies at no additional cost.
Flexible coverage to meet your clients' needs
Symetra writes specific and aggregate stop loss policies that align with the plan document language. Groups can choose to buy one or both types of coverage.
Specific
Provides large claim and catastrophic coverage per individual insured.
Deductibles start at $25,000.
Unlimited lifetime and annual benefits.
Aggregating Specific available.
Advance funding standard on all policies.
Aggregate
Protection for the entire group to limit overall claim costs.
Flexible corridors—125% is standard; others may be available.
Maximums up to $10 million may be considered.
Aggregate accommodation is available based on group size.
Coverage may be considered for groups of up to 150 eligible lives with no experience.
Outstanding claims support
With efficient processes, quality customer service and cost-containment support, Symetra helps policyholders control costs without sacrificing quality of care.
Technical referral assistance
Find out—in advance—how a claim will be reimbursed under a Symetra Stop Loss policy. Clients receive a written reimbursement position prior to a Specific or Aggregate claim, thereby avoiding delays at the time of the reimbursement request.

Cost-containment support
Our dedicated Claim Cost Containment Specialist works with vendors and Centers of Excellence to negotiate the best possible price for any high-dollar treatment charges that could affect the plan.

Efficient claims processing
Most claims are processed within five (5) business days of receipt. Our low documentation submission requirements won't burden you with extra paperwork.
Symetra Stop Loss, filed as the Excess Loss policy, is insured by Symetra Life Insurance Company located at 777 108th Avenue NE, Suite 1200, Bellevue, WA 98004 and is available in all U.S. states; however, it is not available in any U.S. territory. Our New York subsidiary insures products for New York residents.
SALES & SUPPORT
To learn more, contact your
Symetra representative.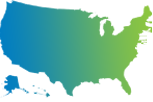 Select the MARKETING MATERIALS tab below to find product brochures and sales ideas.
Forms
Marketing Materials