STOP LOSS
Our team can help your clients successfully navigate and protect their self-funded plans through even the most complex situations.
We've been in the stop loss business for over 45 years. In fact, we helped pioneer it.
Limited general exclusions and limitations
Workers' compensation claims.
Administrative fees.
A best-in-class policy that pays according to the approved plan document
Clear, user-friendly policies designed to eliminate gaps.
No internal limits or definitions that may conflict with the plan.
Outstanding claims service
We pay claims quickly.
Claims examiners identify opportunities for cost containment and alternative treatment plans to help control costs without sacrificing quality of care.
Catastrophic claims are reviewed within 24 hours and most are processed within 24 hours through our Preferred ASO Claim Advance program.
Underwriting as a partnership
No new lasers or increases on existing lasers at renewal—but you can add lasers if you like.
We do not terminate or non-renew due to poor claims experience.
Flexible coverage
Specific deductibles starting at $25,000.
Terminal liability options.
Compliance assistance
Symetra Compliance Solutions provides convenient online assistance in navigating the continuously changing landscape of ERISA, HIPAA and related laws.
Stop loss policies are insured by Symetra Life Insurance Company, 777 108th Avenue NE, Suite 1200, Bellevue, WA 98004. Base policies are ELC-24000 7/19 or LGC-12000 9/06, filed as Excess Loss. Products, features, terms and conditions may vary by state and may not be available in all U.S. states or any U.S. territory
Symetra Compliance Solutions is provided by Enquiron® through Symetra and may not be available in all states. Symetra assumes no responsibility or liability for any resources or content provided by Enquiron®. Enquiron® is not affiliated with Symetra Life Insurance Company or any of its affiliates. © 2021 Enquiron. All rights reserved.
Sales & Support
To learn more, visit our interactive sales map and click on the state to see the contact information your local Symetra representative.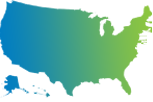 Forms
Marketing Materials